Stickmagazine

Printed From: Tippmann Paintball
Category: Paintball Equipment
Forum Name: Upgrades and Customizing
Forum Description: Trick it out!
URL: http://www.tippmannsports.com/forum/wwf77a/forum_posts.asp?TID=192446
Printed Date: 03 June 2023 at 3:06pm
Software Version: Web Wiz Forums 12.04 - http://www.webwizforums.com


Topic: Stickmagazine
---
Posted By: spydercam
Subject: Stickmagazine
Date Posted: 24 September 2017 at 7:38am
---
Hi guys,
here i´d like to show you my prototype stickmagazine i would call it cause in german i would call it a "Stangenmagazin", FS ready and also well for paintballs cause no pressure in storage !

Well i try to explain all functions as well i can tell !!!

Start with loading:
Pull the floor(door) of the magazine to open and load rounds, to move by finger to next empty slot. Also may i go install a detent so FS or Paint stays in slot without marker turned for load !?!?!?

Pull the cocking handle(bolt) in back Position:
First the breach opens by rod 1.(with spring tip, which has enough movement and force to push the lift first and after close the breach), than the lift goes down and before reaching the end position a rod 2. will move the magazine each time the same lengh.

Will have a long cocking movement like on real firearms (ca. 6-8cm), i like to build me with a nice slim closed bolt sniper marker with bolt handle but a pump with long cocking movement would be nice too but i need to check first which marker would be best for and how many rounds would be enough etc. !?!?!?





OK here´s the Setup pic, with E99 body, 16"Armson Barrel, Magazine lengh Setting is for 8 rounds.




Lengh from Barrel tip to Body end is ca. 80cm + stock, but i Need to think about her design first with tank inside or not etc. !?!?!?

-------------
I like Tippmann !!!



---
Replies:
---
Posted By: spydercam
Date Posted: 27 September 2017 at 5:26am
---
I did a bit work on the breach Forward, i cut the tip of the stock(E99)Barrel. The Diameter of the Barrel fits perfect(like a Freak insert) into the housing of one of my hammer pump´s so breach Forward done. I Count now with 10 rounds by my for the sniper Setup i would install a shoter may 5 round mag to get a better optic of the handguard area of the stock !?!?!?

Now i´m looking for some good material to build the final Magazine, best for free and strong enough too !




Pumpgun with pistol grip Setup(shorter Barrel than on sniper rifle Setup) shure if ... i go make a nice gasline inside the grip:



Bolt Action sniper Setup:



...

-------------
I like Tippmann !!!



---
Posted By: spydercam
Date Posted: 29 September 2017 at 6:08pm
---
I still havn´t found the perfect free material for the final mag but there are other Jobs to do, too !!!

So i had a look for the stock design, so it will be a 6 Rounds capicity (may more cause of the final one design of) so it looks good, i think !!!
I Need to finish the bolt first cause he will get a Connection near the tip to make the Magazine mech work !





The complete lengh is about 114 cm and the bolt handle movement i set to 8cm(it feels great, much more difference to stock 2-3cm Paintballmarker movement, a pump would be cool too, may i go build a pumpkit for after i´m finished !?!?!?).

-------------
I like Tippmann !!!



---
Posted By: spydercam
Date Posted: 02 October 2017 at 12:21pm
---
So all marker modidications are done to have a Connection between bolt and the "Stickmagazine" alot file work !!!

The nut for connect the bolt with outside in front sits in a Hand filed extra sheetmetal with nut form which is sold on the extra Tube of the bolt.

As a single loader it would work already, i think i Name hear "S1".

The bolt got a incredible lengh of 39cm, but moves just 8cm !!!





-------------
I like Tippmann !!!



---
Posted By: spydercam
Date Posted: 06 October 2017 at 10:00am
---
So i´ve cut the grip frame to get him flat and also installed the trigger behind. I used the stock trigger Switch(E99) and the modified(Tippmann TMC) stock trigger and some sheet metal and screws. Works that great, the switch release spring ist strong enough to push the trigger easy backwards.

The stock of my "SPYON" is just for deco on the pic and for me to have a closer to final look and test if and so on ... !

The ASA(ETEK1) will get finally screwed into the stock and get a perfect fit by some fiberglas.

The formed sheet metal thing is for the first cocking of the hammer, without installed bolt. The hammer bolt(old Connection) is hammered on one end, to get more diameter and than it´s pushed from inside with a special filed bolt, sits very well and if ... the bolt can only move direction hammer spring so it´s secured doesn´t matter what happens !!!

I hope the final stickmagazine will get that well and Slim, for building a nice stock for !!!





-------------
I like Tippmann !!!



---
Posted By: spydercam
Date Posted: 12 February 2018 at 4:19pm
---
OK, i´ve bought some Alu-Profil material for the build !

Size is outside 25mm x 25mm and lengh 340mm so it holds 8 Rounds. The mag sections got 18mm x18mm x18mm size inside and each one is filed by Hand, i used glue for fit them on the connector sheet metal Piece.

The mechanic of the lift(i changed) and the movement link to pull each section will fit inside. I still Need to think about the last final function, of fit each mag section right under the feed neck, without having an ugly outsite mechanic.





-------------
I like Tippmann !!!



---
Posted By: spydercam
Date Posted: 24 March 2020 at 9:50am
---
Here some fresh footage, but it´s still not finished !



https://www.youtube.com/watch?v=TQ_6pXLvucI" rel="nofollow - Spyder´s Stickmagazine Vid.

I´m on !!!



-------------
I like Tippmann !!!



---
Posted By: danno52000
Date Posted: 27 March 2020 at 4:32pm
---
awesome footage! thanks for sharing

-------------
http://www.paintballspace.com" rel="nofollow - http://www.paintballspace.com
---
Posted By: spydercam
Date Posted: 20 February 2021 at 4:47pm
---
I´m getting Closer to the first function test !



With a short Barrel it would be a nice shotgun shape, with a Long one it´s the classic sniper like M24 for example.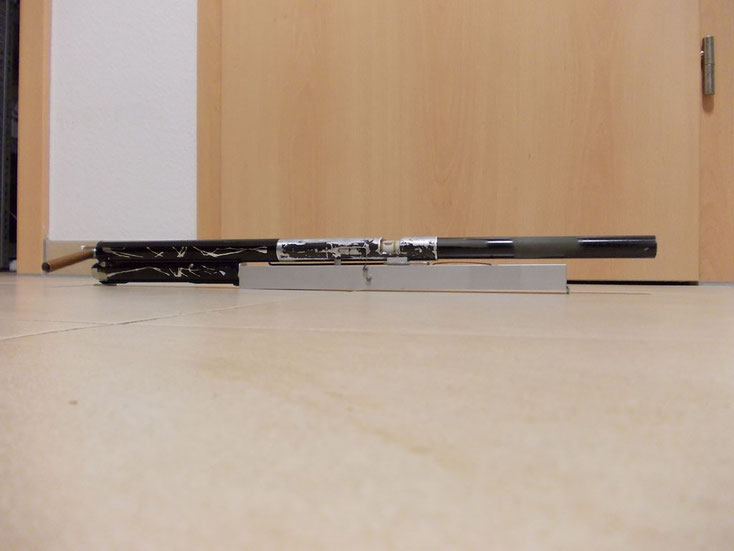 The mech isn´t perfect but she´s cheap and strong enough for a test.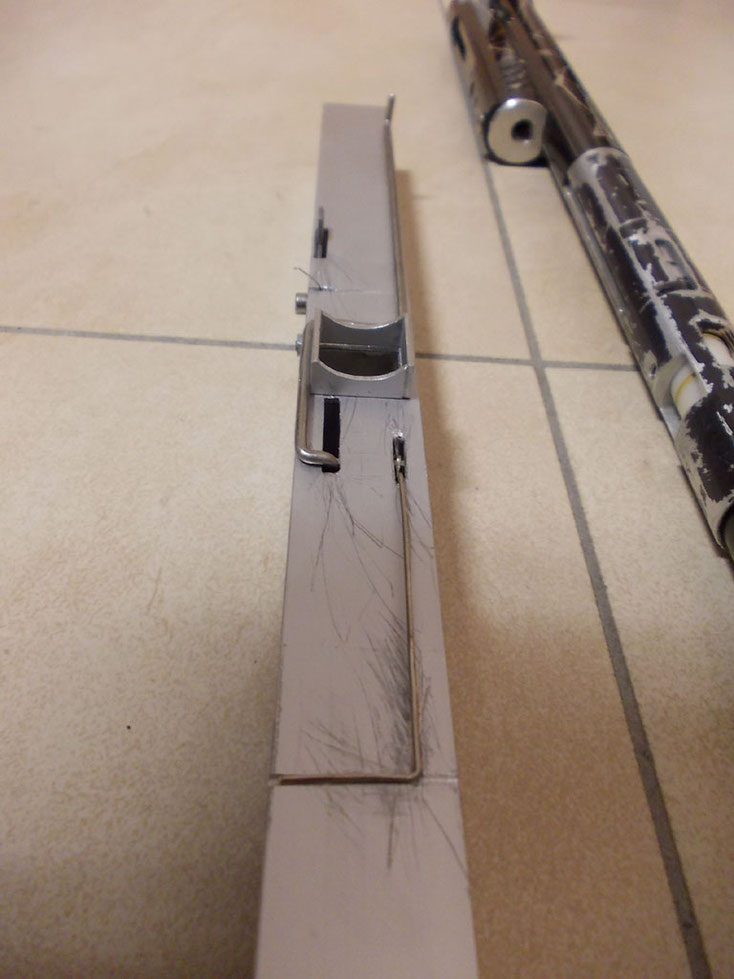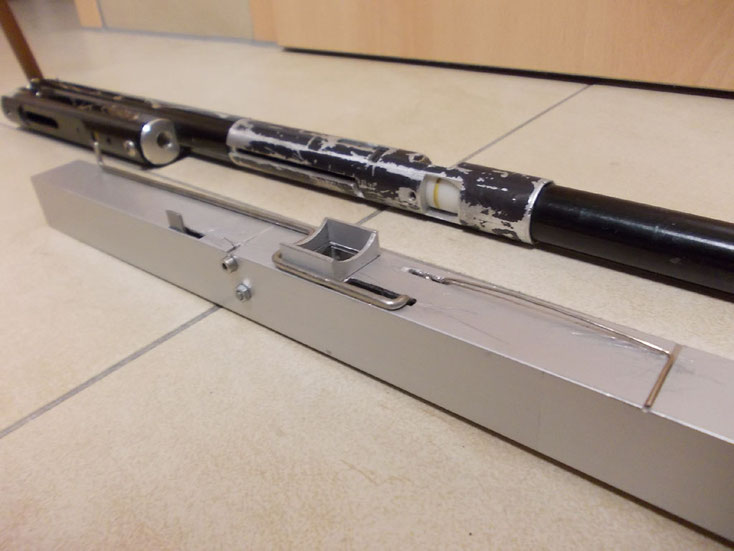 I´ll go make a vid. as soon i get it runnig smooth !!!



-------------
I like Tippmann !!!



---
Posted By: spydercam
Date Posted: 21 February 2021 at 5:11pm
---
Here i got a vid. Show how it does work !

https://www.youtube.com/watch?v=xJ1P9ilJvWc" rel="nofollow - Stickmazine Part II

Thanks for watching !



-------------
I like Tippmann !!!



---